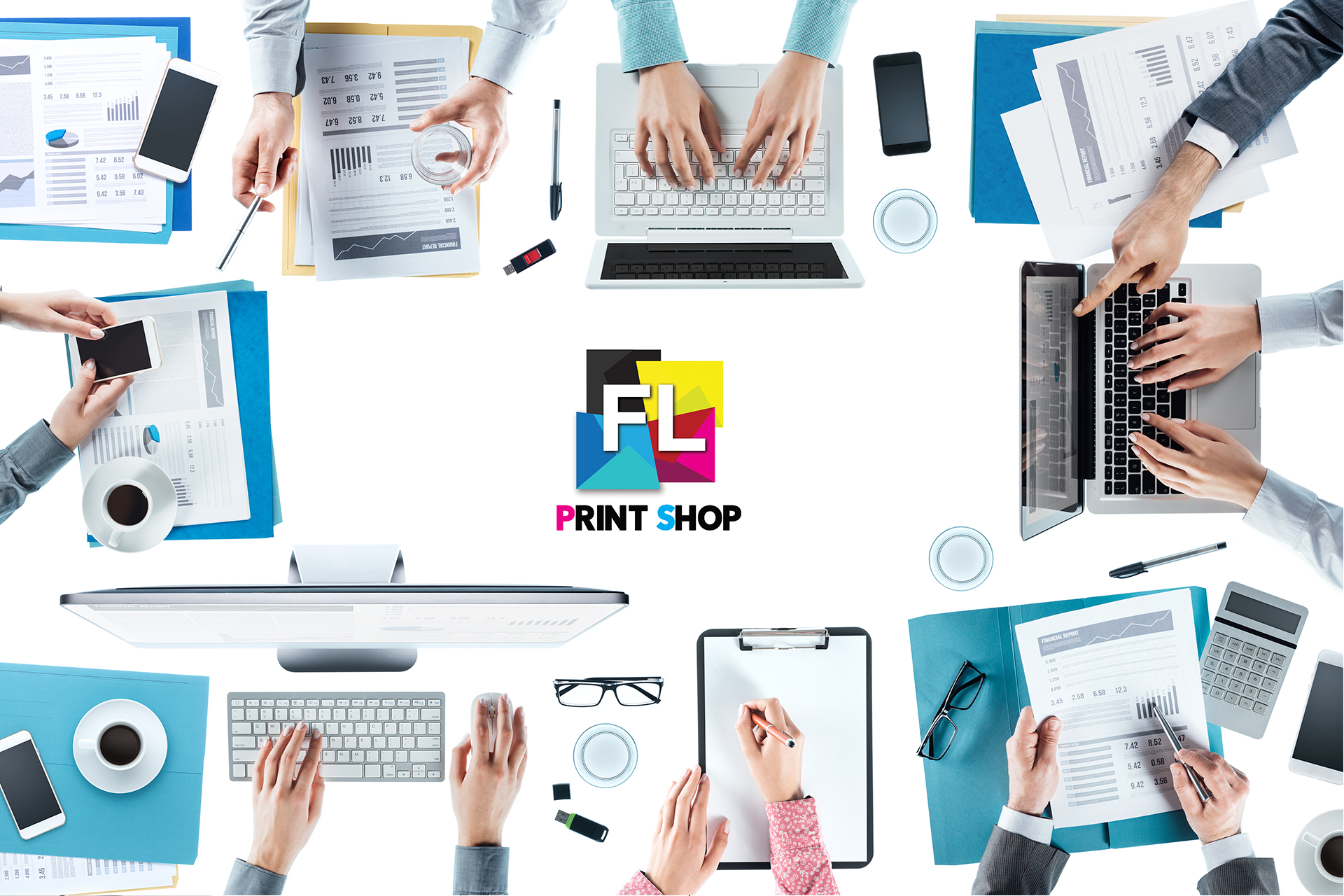 FL Print Shop is here to assist with your marketing and sales needs. We produce top-quality designs, custom printing services and so much more to support your overall marketing strategy.
Our team provides designing, custom printing, and distribution solutions to increase your revenue. We have professional designers and marketing experts with experience in retail, law, real estate, non-profit organizations among other industries.
FL Print Shop has been trusted by world-class brands such as Carnival Cruises, Broward and Palm Beach Team New Times. In addition to Dominos in their custom printing needs, to name a few.
With the power of custom printing, your customers can hold a piece of your brand in their hands:
Business cards they hold before they call you,
Pens with your logo on it as they take notes at work,
Flyers with a unique paper texture they bring home to share with their family,
Magnet on the fridge as the call for takeout, and so much more!
These assets become a link from your company to their home and office, not just behind a screen. Thus, take a quick look around and see how many items in your day-to-day life have arrived from printing services. Don't worry, we handle the web as well with logo and web design services.
Why should you use Custom Printing Services at FL Print Shop?
Working with the dedicated team at FL Print Shop allows you to focus on your business. We'll handle design, custom printing and the delivery of your assets. Thereafter, our in-house team can work with you to find the best design, color scheme and implementation of your marketing assets. We work with a variety of promotional products such as pens, cups, business cards along with an array of paper and printing textures to choose from. We pride ourselves in never being stuck in the box. We're never short of new ideas to enhance your business's customer base in any industry.
FL Print Shop was founded in 2009 to provide high-quality printing services with great designers for our customers to work with. Since our founding, FL Print Shop has evolved with the latest technologies to provide our customers the custom printing for a successful business. During these years, we have had the chance to work with a wide variety of businesses in industries such as cruises, non-profits, restaurants, retail shops, law firms, real estate groups, and business to business sales among others. Whichever industry you are in we can assist you.
How can we bring custom printing materials to your doorstep?
FL print shop grew to include 16 different custom printing allies across the United States in 13 different states. Although we were born in Florida, you can find us almost anywhere. This is how we can provide a quick turnaround. Our team can deliver practically anything within 4 business days throughout the United States. Many of our services have next day printing available.
Finally, our goal is to assist your team from concept to implementation. Please look around our site to get to know us. Feel free to contact us to assist you in bringing more customers to your business.